Cutting Edge Lawn Care originated in 1982. Todd Tindel, a freshman in a northwest Austin high school, started his business with a $25 garage sale lawn mower and grew his business throughout high school and college. In 1990, Todd graduated from Abilene Christian University with a BBA in business administration. With sales of $65,000 his senior year, Todd decided to stay with the business that had brought him this far.
In 1993, Todd developed the company pledge: Customers are first, ALWAYS. As word of the way Cutting Edge Lawn Care respects and treats customers spread, the business grew by leaps and bounds. Today, at the ripe old age of 43, Todd has more than 28 years of experience in the lawn care business. He manages a staff of 30 employees.
Todd quotes all work for customers, repairs sprinkler systems, repairs all company lawn equipment, and schedules the work of all crews. "So far, I've had a great time with the business and my family," Todd says. "I know I have been blessed, because I have been surrounded by so many wonderful people, family and customers."
A Letter from the Owner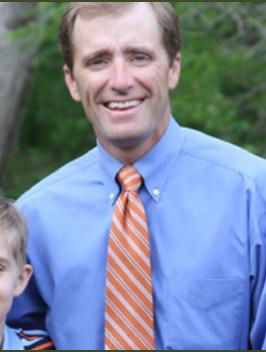 Cutting Edge Lawn Care has provided over 30 years of superior landscape and lawn mowing service in Austin, Cedar Park, Round Rock, and Pflugerville.
Our Austin lawn mowing service ranges from lawn mowing and trimming, weeding flowerbeds, trimming shrubs, lawn fertilization, sprinkler system maintenance and repair, landscape design and maintenance, as well as some hardscape work.
At Cutting Edge Lawn Care, we live by the golden rule. We always believe that our lawn care customers comes first, and we always treat our customers the way we would want to be treated.
If our lawn service clients are not completely satisfied with our lawn service, then we refund their money! This ensures that every one of our lawn care technicians are properly trained and motivated to do the job right the first time.
— Todd Tindel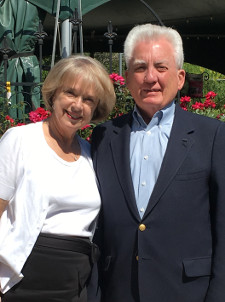 Jerry Tindel came to Austin in 1962 and worked 17 years in the Christian publishing business. He later worked as a purchaser for the State and for a publishing and a printing firm. In 1994, Jerry asked Todd if he could join him in the lawn care business and started as the business manager for Cutting Edge. Jerry's experience was in marketing, production, purchasing, accounting, and computers. One of his first business decisions was to buy a PC and the lawn care software to facilitate the growth of Cutting Edge. "Cutting Edge Lawn Care," said Jerry, "grew out of our family life, and out of our strong Christian faith. Our philosophy is to always give more than we get, and to conduct business by the golden rule. Read our Employee Policy and Procedures and see how we expect that same attitude among all of our employees. We are here to serve."
Expert Lawn Care
Call us at 512-835-4144
Our Vision
To be the finest Austin lawn maintenance in the area.
Our Mission
To provide exceptional, professional lawn service to every client, every time, with a spirit of warmth, friendliness and personal pride. To treat every client and every person we meet with love, respect and service - exactly the way we would like to be treated.
Our Goals
• Exceptional Service
• Customer Loyalty
• Total Integrity
• Financial Strength